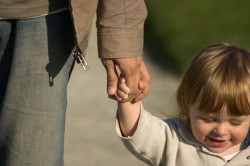 I want my kids to be smart and successful, but I also want them to be good. I want them to be the kind of people other parents would like to see their kids marry. I also want them to make sound, values-based decisions that will help them be safe and happy.
So, like most parents, I spend lots time trying to instill in them virtues like honesty, respect, responsibility, fairness, and kindness.
But building character is more complicated than teaching math or manners. It involves the heart as well as the head. The goal is to make good thoughts and conduct a matter of habit. I want my children to know what's good, want what's good, and do what's good.
Effective character-building is [click to continue…]
{ 2 comments }