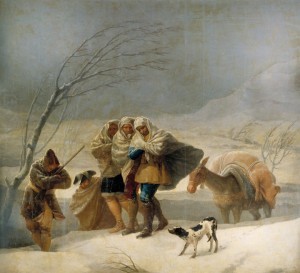 One of the great challenges to our humanity is acknowledging and overcoming our natural tendency to think less of and discriminate against people who are different from us racially, ethnically, religiously, or ideologically.
Despite persistent rhetoric about prizing diversity, political debates often reflect disdain and contempt for those we disagree with, and prejudices of all sorts are more readily stated. Indeed, there are disturbing signs that anti-Muslim, anti-Semitic, and anti-Catholic attitudes are rising throughout the world.
James Patrick Kinney wrote the following poem, "The Cold Within," to remind us of what's at stake:
Six humans trapped by happenstance,
In black and bitter cold.
Each one possessed a stick of wood,
Or so the story's told.
{ 0 comments }