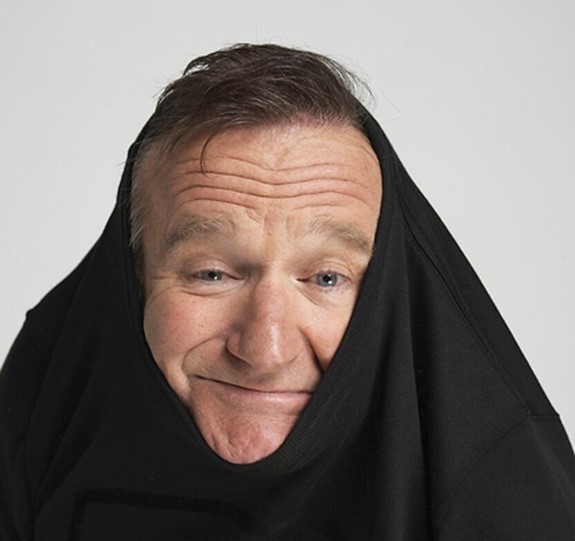 ROBBIN WILLIAMS. Whatever it takes to have a true sense of inner peace is obviously illusive. If it were talent, fame, money or the adoration of the masses, Robbin Williams would have been happy. Lincoln said, "folks are generally about as happy as they are willing to be."  Why is it so hard to be willing to be happy?
The key to happiness, then, is learning how to decide to be happy.
It truly saddens me to learn that a man who brought so much joy and fun to so many people, and who inspired us in Dead Poet's Society to "seize the day" and in Good Will Hunting to savor the imperfections of those you love, was so desperately unhappy. And I never noticed. He always seemed to be having as much fun as he was producing. I saw only what he wanted me to see.
Those who think that success, money, fame, even universal adoration, can make them happy must learn the lesson that happiness is not a product of what you have — it's a function of whether you know how to enjoy and appreciate what you have.
(After I posted this, a reader correctly pointed out that depression is not simply a lack of the will to be happy. It is a serious and debilitating disease that requires better solutions than positive aphorisms and demands more understanding than I demonstrated. I apologize for my ignorance and insensitivity.)