Don't ask if is going to be easy. Ask if it's going to be worth it. – Michael Josephson
"It is your depth of commitment, your quality of service, the product of your devotion — these are the things that count in a life. When you give purely, the honor comes in the giving, and that is honor enough." Scott O'Grady, Air Force pilot (1995).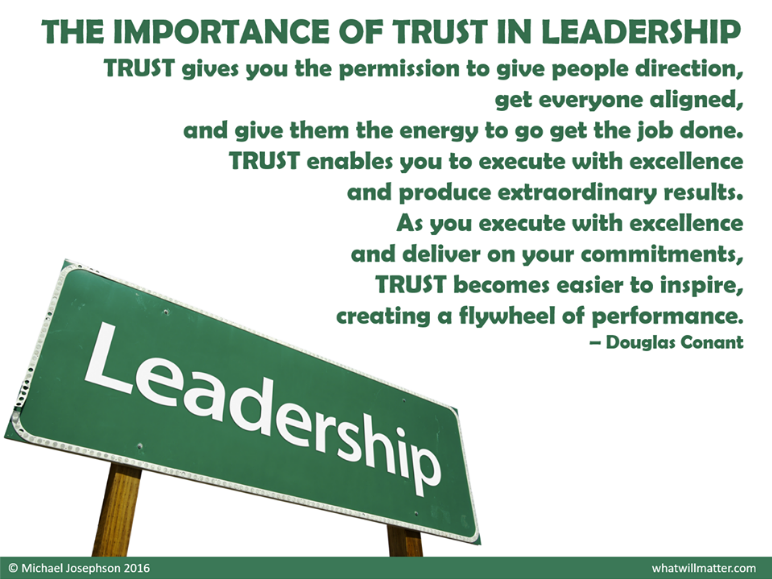 IN TERMS OF TRUST, WHAT DO WE MEAN AND WHAT DO WE EXPECT FROM OUR LEADERS TODAY?